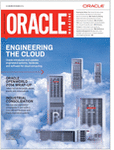 Special offer for AjaxImpact.com Visitors!!
Subscribe to Oracle Magazine for Free!









AJAX bad for publishers, good for users?

04/25/2006, By Jason



I realized it the second I started playing with AJAX sites like DIGG, GMAIL and Flickr: this stuff is gonna kill advertising revenue. Rafat just pointed out the lost revenue issue in a post that I was waiting to write up for the past couple of months (don?t you love that about blogging?). His post is based on a story over at TechWeb by Fredric Paul.

Over at DIGG you can vote for story and not have the page reload. In fact, you can scan down the page and ?digg? (or vote) for ten stories. This makes people use the site more, but it means the site lost 10 pageviews?or 10x the number of page views. Now, there is an argument that people would not use the site as much if it need to refresh, and that is true, but it is also true that we?ve spent 10 years selling advertisers the ?page view.? We?re not going to be able to sell them on any new metric any time soon.

My advice to publishers: go easy on the AJAX. We?ve looked at ten different ideas for AJAZ in Blogsmith (our blog software) and we?ve decided to keep all the AJAX on the blogger (i.e. publisher) side of the business and ?force? the users to deal with page reloads so we can make (or not lose) money. Truth be told there are only four places I could really see AJAX helping the user experience on the front end:

a) expanding the comments listing without reloading the page

b) posting a comment without reloading the page

c) changing categories without reloading the page (Jason Kottke did this on his site)

d) expanding the ?post continued? link that most bloggers have (my pal Lock has the kids at Gawker Media using this all the time to goose page views? i.e. ?more photos of Lindsey Lohen after the jump!? ? at least I noticed this skyrocketed after he joined the team :-).